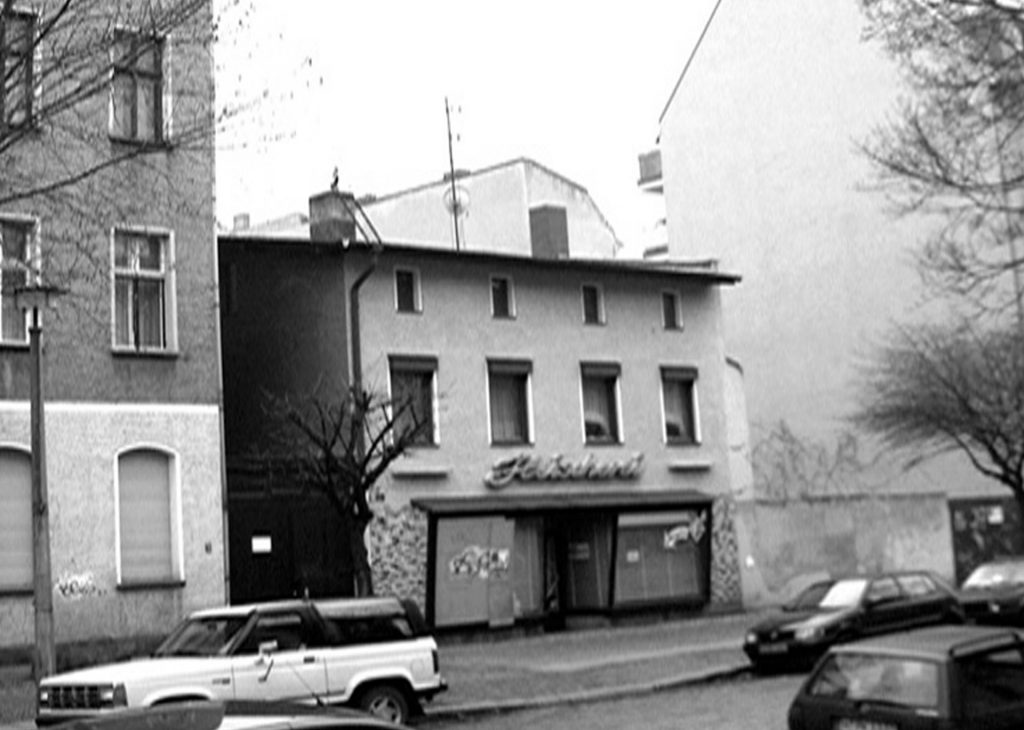 Between 1870-1875 the house at Spittastr. 25 was built as one of the first buildings in Europe made from concrete. In the "Victoriastadt" quarter (Kiez) about 60 houses had been developed with this new building material. To be precise: they were built from slag-concrete. It can be said this was a very early experiment in ecological building – because slag comes from steel production – a recycled waste material with good insulation qualities. Nowadays only 6 of these houses exist. They are listed buildings because of their extraordinary type of construction.

In the 1960-ies the ground floor was transformed into a butcher's shop with a door to the street, framed by two shop windows. During GDR-times about 15 employees worked here and in the backhouse processing/dealing with up to 20 tons of meat and sausages per week to deliver the cantinas of the so called peoples-owned-concerns (VEB).
After the wall fell the house was empty for some years – the central heating got broken and the roof was leaking. Therefore a fundamental renovation involving the whole structure was necessary.

after the butcher is a project space by artists for artists. Those invited to do a show will be asked to develop a work for this space. The showroom will be an opportunity and platform to present work of not so well-known artists.

We are very much looking forward to a good collaboration with the artists and other cultural laborers in Berlin.