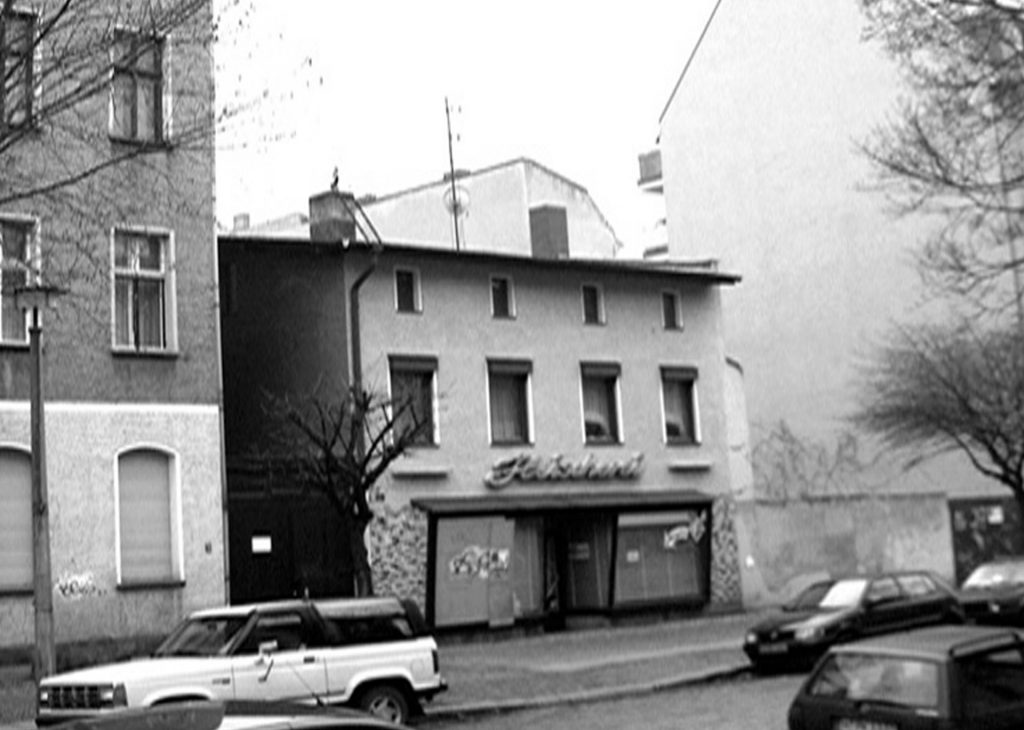 after the butcher, showroom for contemporary art and social issues is run by the artist Thomas Kilpper together with Franziska Böhmer since 2006 in their house, a former butcher's shop, and from 2015 to end of January 2022 in collaboration with the artist Ina Wudtke.
The house Spittastraße 25 was built between 1870 and 1875 as one of the first concrete houses in Europe. At that time, around 60 residential houses made of slag concrete were built in the small neighbourhood – Viktoriastadt. It can be said that this was an early experiment in sustainable and ecological construction. Slag, a waste product from steel production, was recycled and mixed with cement. A building material that also has amazingly good physical insulating properties. Today, only six of these houses still exist, which are listed as historical monuments due to their unusual design.
In the 1960s, the ground floor was converted into a butcher's shop with a retail outlet and received a shop door to the street, framed by two large shop windows. During and until shortly after the GDR about 15 employees worked here and in the back building, processing up to 20 tons of meat per week and producing all kinds of sausages for the canteens of various VEB's. The house stood empty for several years…
after the butcher is a project space by artists for artists. Those we invite to an exhibition are asked to develop a project for this room. The exhibition space should offer young or less well-known artists in combination with more established positions an opportunity and platform to present their work in a non-commercial setting. Of particular interest are artistic strategies that reflect social issues and social contradictions.