Performance, 15 February, 7pm sharp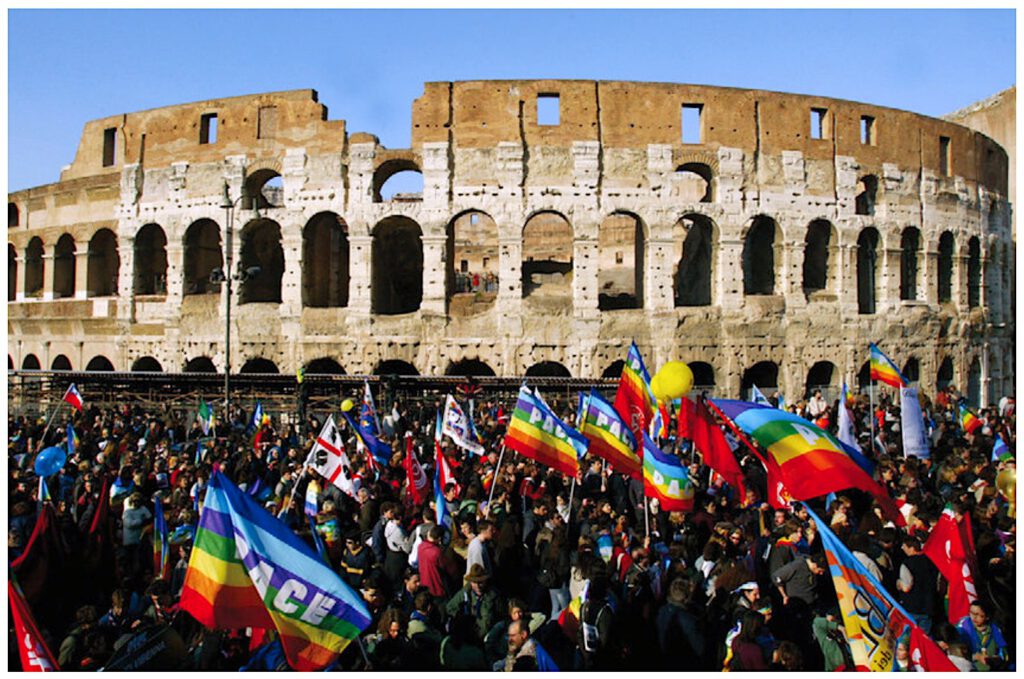 atb#95 Vs. The War Yet To Come – Jeremiah Day
Performance, 15 February, 7pm sharp
After The Butcher, showroom for contemporary art and social issues, is happy to invite you and your friends to a performance of American artist Jeremiah Day, marking the 20th anniversary of the largest protests in human history on 15 February 2003.
Both the largest gathering of people in political action in one place, Rome, and as well the largest coordination of people internationally assembled in opposition to the US-plans to invade Iraq. 15 million people in the streets of 800 cities on every continent participated.
The World Social Forum and thousands of anti-war initiatives paved the way for this action, whose meaning cannot be limited to its usefulness.
The democratic protest against the US government and its war coalition did not prevent the war, which unfolded in violation of international law. This war marks a corner stone in recent political history. It has brought neither democracy to Iraq nor peace to the Gulf region; on the contrary, it has fuelled radical Islamism, increased social contradictions in the region and triggered new refugee movements. The seeming acceptance of this aggression also bears greatly on other violations of international law that followed in the years after, those today – as in Ukraine, and those potentially to come.
The Exhibition Aggregatzustände will be open after the Performance until 10pm