Achim Lengerer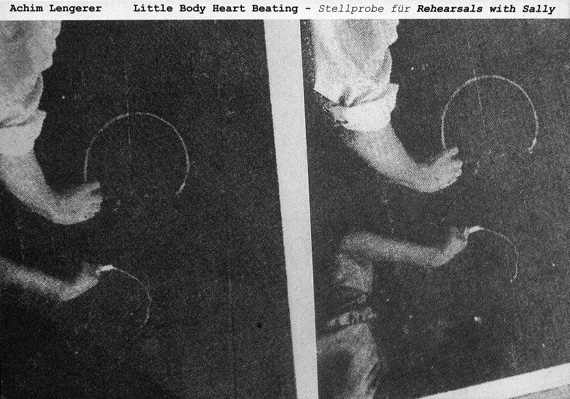 Little Body Heart Beating
Stellprobe für Rehearsals with Sally

Opening Friday, September 2nd 2011 at 19 h
3. September – 15. October 2011
Open: Thursdays, 15-19 h

During the opening Sally Musleh Jaber and Achim Lengerer will performe for a limited group of people. Please register in advance for one of the times listed below at mailto@after-the-butcher.de
19:30, 20:30 or 21:30 hours

Thursday, 29th September 2011, additional event by Achim Lengerer and Scriptings.