after the butcher – showroom for contemporary art and social issues cordially invites you to the finissage of the exhibition 
What are all the cornflowers in the world against a Berlin blue factory?
Johanna and Helmut Kandl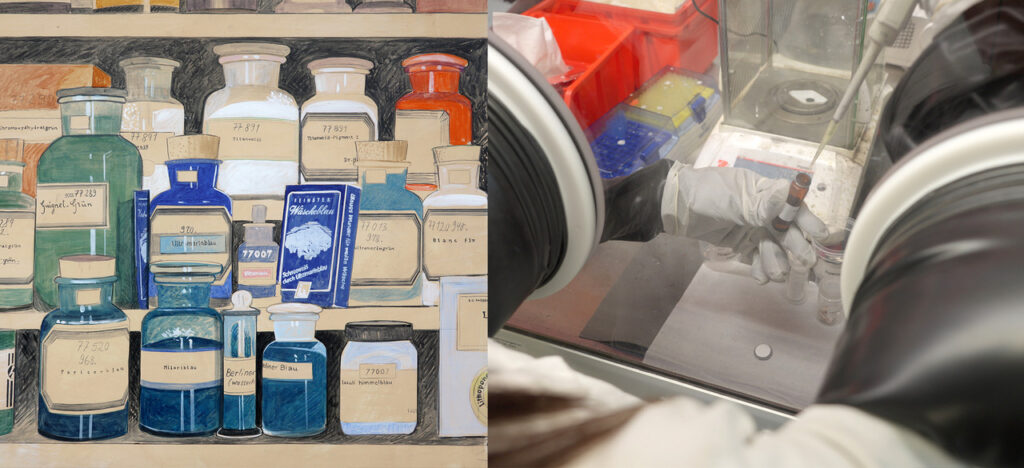 22 October 3-7 p.m.
from 5 p.m.: Lecture: Sodium-ion batteries, switchable glasses and modern medical technology: What else Berlin blue can do! by Dr. Alexander Kraft, chemist and chemical historian, followed by a discussion.
contact: 0178 3298 107 or mailto@after-the-butcher.de