Ines Lechleitner, Hans Jörg Mayer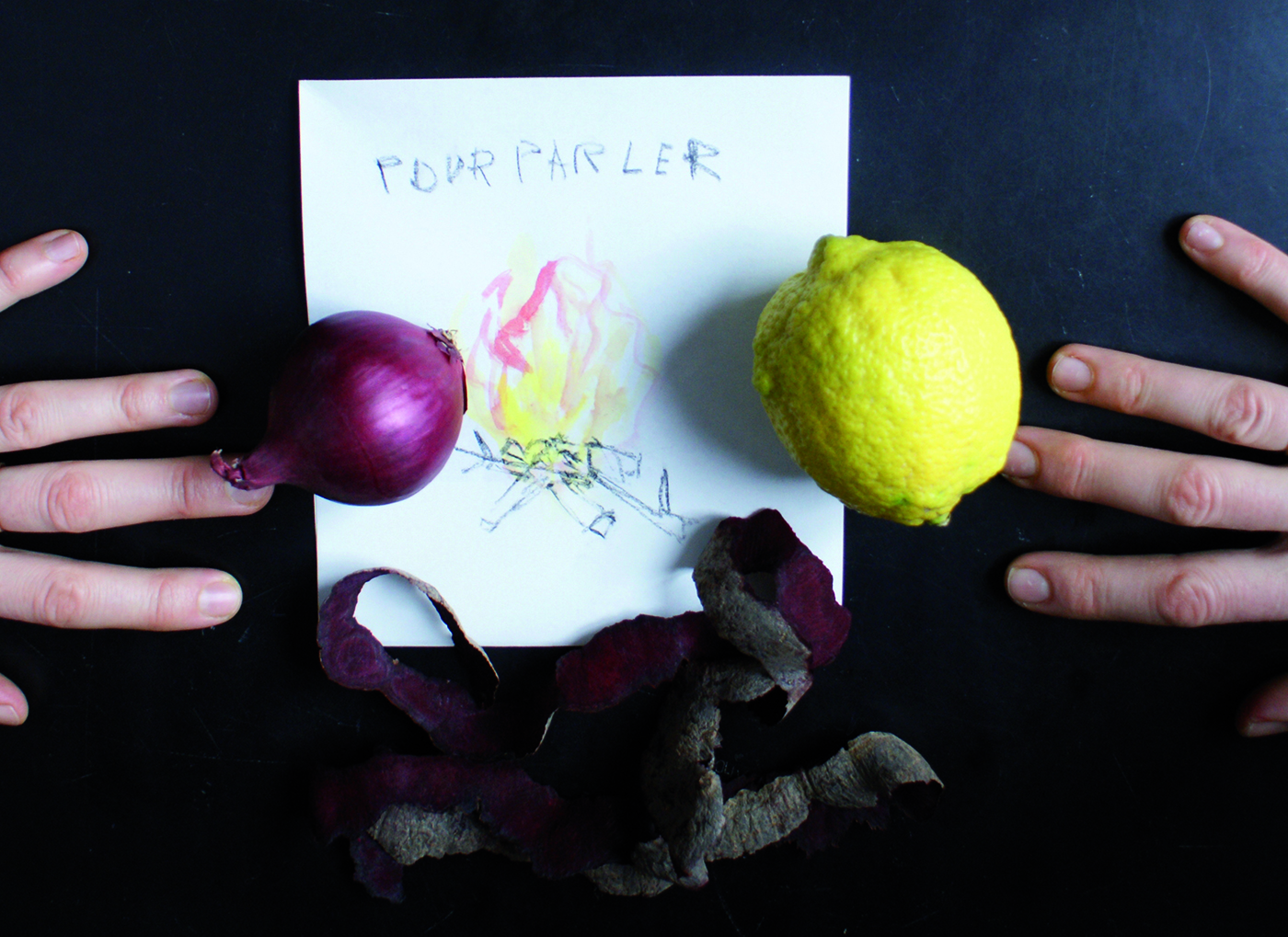 Opening and tasting: Friday March 6th 2020, 7 p.m.
Exhibition: March 7 – April 5, 2020
Finissage with fermented protagonists:
Sunday April 5, 2020, 4 to 8 p.m.
She is someone who ferments fruit and vegetables, photographs and records them on video. He is someone who draws and paints and moulds.
She finds scenery and landscapes. He white canvas and blue beans. She depicts "Body Gestures" and strong women. He a woman-fox creature or statements like "Life is life" or "Everything has to be done by oneself".
She goes to the heart of the matter and captures the rushing river Rhine in a "River Glass". He brings a spinning disco ball to a halt with a brush. She applies "Scales" onto paper-maché. He rabbits on velvet. She explores the "Boundaries Of Music". He tinkers at the edges of art history.
She works site-specifically. He hardly ever does.
And then they meet. And talk. And they decide to do something together. Pourparler.
And while they talk about lemons and onions and plums, something comes between them. It starts to hiss and there it is: the in-between, the inter-personal, and it chirps about in-between spaces. In nuances. And they both become curious.
For her it's as if she's picking out ingredients at the market. There are his next to hers, and she takes them boldly. Intuitively. He collects hectically. And prepares everything with care. To after the butcher they carry their ingredients. Without a recipe.
It remains a game, and on the surface, as they roll the dice, divide everything into cubes and mix it up in the old butcher's shop. The work of the other becomes their own. And parts of it form a new whole. Tensely they lie in wait and observe. They let the ingredients do their job. Without questioning what is going on.
But you can talk about it. Pourparler. Talking in suspense.
She is Ines Lechleitner and he is Hans-Jörg Mayer.
Their joint exhibition runs from 7 March to 5 April 2020.
Text by Nele Meissner
Ines Lechleitner (*1978 in Vienna) lives in Berlin. As an interdisciplinary working artist, photographer and cook, Ines Lechleitner combines media such as photography, drawing, sculpture, sound, film, cooking and scent in her installations, performances and artist books. She researches non-verbal communication and creates situations of dialogue with artists and scientists. She was a researcher at the Jan Van Eyck Academie in Maastricht, studied at the Ecole Supérieure des Beaux-Arts in Paris, the NSCAD College for Art and Design in Halifax, and the San Francisco Art Institute. www.ineslechleitner.com
Hans-Jörg Mayer (* 1955 in Singen) lives in Berlin. Hans-Jörg Mayer is represented by the galleries Nagel Draxler, Berlin / Cologne, Christine Mayer, Munich, Gabi Senn Gallery, Vienna, Samuelis Baumgarte, Bielefeld, and M. LeBlanc, Chicago. Works are owned by the Museum Ludwig in Cologne and the mumok in Vienna, the Grässlin Collection in St. Georgen, the Brandhorst Collection in Munich, the Pat and Juan Vergez Collection in Buenos Aires, among others.
Funded by: