Bernadette Van-Huy | Herman Asselberghs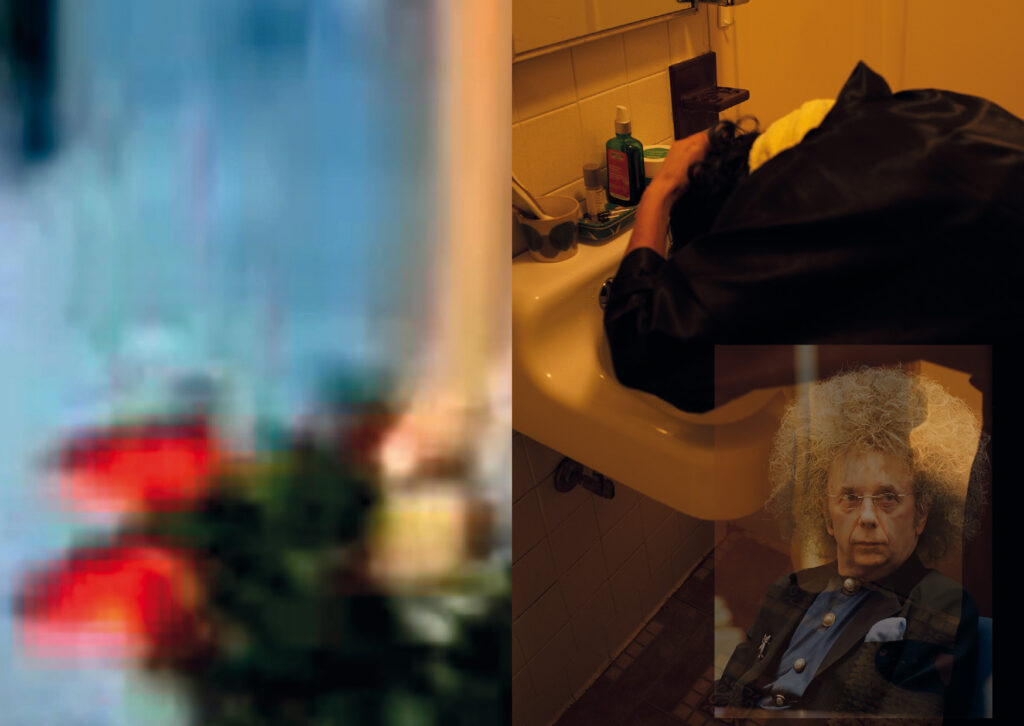 The Few, The Many

Exhibition: 16. October – 14. November 2021
Opening: Friday 15. October 2021, from 7 p.m. on
Finissage: Sunday November 14, from 3-7 p.m.
With its upcoming exhibition The Few, The Many, after the butcher is delighted to present two contemporary artistic perspectives from New York and Brussels. For the exhibition at after the butcher, New York-based artist Bernadette Van-Huy produced a new twelve-part photographic drawing series titled Turn the Mirror Upside Down. The self-portraits, accompanied by a wall text in the form of a mirror-written instruction for action, are about an outlaw, a book, outer space, an Asian, and a homemade perm.
At the invitation of after the butcher Belgian film artist Herman Asselberghs made Now (After Empire Remix) (video, color, 16:9, English, BE, 2021, 18'), a remix version of his video After Empire from 2010. In After Empire, Herman Asselberghs suggested an alternative for the iconic image that collective memory has kept as the quintessential moment of recent history: the worldwide anti-war demonstration on the 15th of February 2003 instead of two towers collapsing on the island of Manhattan. Today, a decade, a commemoration of 9/11 and many marches all over the globe later, the filmmaker presents a remix version by providing part of the initial images with a new, contemporary soundtrack by Simon Halsberghe and Wiet Lengeler.
At the occasion of the exhibition, butchers blätter #3 will be published next to the online format as well as a print edition, with contributions by Dieter Lesage, Andreas Siekmann and Ina Wudtke.




Bernadette Van-Huy is a founding member of Bernadette Corporation. She has also been working artistically under her own name for several years and exhibits internationally. She lives and works north of New York, USA.

Film artist Herman Asselberghs (°1962) explores border zones between text, sound and image, world and media, poetics and politics. Over the past two decades, his film and installation works have been shown internationally. He teaches at the film department of LUCA School of Arts – Sint-Lukas Brussel and is a founding member of the Brussels production platform Auguste Orts (augusteorts.be). He lives and works in Brussels, Belgium.
With the kind support of: