Megan Sullivan, Axel John Wieder
Opening Friday April 27th, from 7pm

Exhibition: April 28 – May 19th, 2007
Open Friday and Saturday 3-7pm or by appointment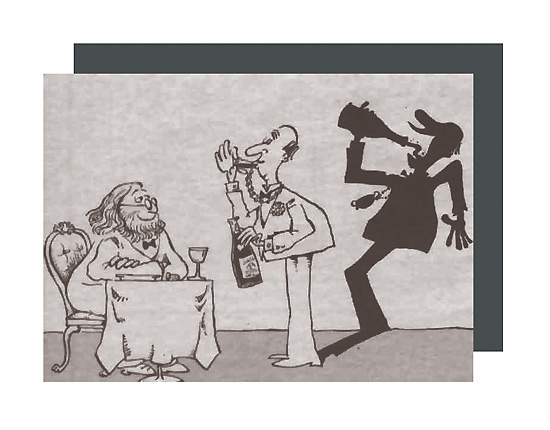 "The shadow of a person, or a person's face, is the weakest, the emptiest but at the same time, if the light was at a fair distance, if the light fell on a flat surface, which was adequately parallel, the truest and most precise image that can be made of a human being; the weakest because it is nothing positive, it is only something negative."
(Johann Caspar Lavater, cited after Victor Stoichita: "A Short History of the Shadow")
after the butcher – showroom for contemporary art – is delighted to present SHADOW OF YOURSELF, the first collaboratively developed exhibition and installation of Megan Sullivan and Axel John Wieder.

Since Plinius the shadow is a fundamental model of representation and served, for example in the drawing machines designed by Lavater, for popular image-making. From the shadow a special exactness was expected whereas at the same time it was seen as a copy of a copy, as false life from second hand. In contrast to other images the shadow generally is bound directly to the human body. Often it is the shadow, that reveals, the one who stands round the corner or behind the camera but in front of the light.

SHADOW OF YOURSELF by Megan Sullivan and Axel John Wieder uses the figure of the shadow to reflect the relations between subjectivity and imagery. The installation comprises of drawings, the remake of a silhouette-chair, texts and collages which are lighted in a way that their single elements become shady and layered.
Megan Sullivan was born in Stamford, Connecticut, USA.
Axel John Wieder is co-founder of the thematic bookshop Pro qm and since 2007 director of Künstlerhaus Stuttgart.